Our School - PHPS
A Message From Our Principal:
Dear PHPS Students and Families,
Welcome to PHPS! We are proud of our school and the growth that our students make each year.
We have a strong curriculum that is aligned to our state standards. For our reading, writing, and phonics instruction, we utilize the Units of Study in all K-2 classrooms. The Units of Study incorporates a workshop curriculum with the goal of turning all students into life-long, confident readers and writers. Students are exposed daily to reading materials at their instructional and independent reading levels and also write daily. Because the Units of Study incorporates student choice, hopefully you will find your child more engaged and excited about reading and writing. All PreK-2 students also receive additional daily instruction with Heggerty. Heggerty is a research-based program that provides daily phonemic and phonological awareness lessons. The program is highly engaging for our students.
Eureka Math Squared is the curriculum that we use for all K-2 math instruction. With Eureka Math Squared, students not only learn the process for solving problems but also build a deeper understanding of why that process works. Our PreK classrooms use Eureka Math as a resource.
We will continue our focus on PBIS (Positive Behavioral Interventions and Supports). PBIS is a way for schools to encourage and recognize good behavior. We will be spending time teaching students expectations for the classroom, hallways, lunchroom, assemblies, playground, restrooms, and bus. Through teaching, modeling, and reteaching these behaviors, our goal is to be proactive and prevent behavior issues instead of being reactive and punishing misbehavior. You will see PBIS tickets coming home recognizing your child's positive behaviors. Students will also periodically be rewarded for their positive behaviors. We want school to be a positive learning environment for all our students and staff, and we want students to feel successful.
Again, welcome to the Primary School!
Mrs. Sherry Helus, Principal
Vision Statement
PHPS VISION STATEMENT: Pleasant Hill Primary School is…
…a pleasant, safe, and comfortable environment for children, where students are inspired to think, take risks, meet new challenges, and achieve…
…a school where staff members work cooperatively together and with parents to meet students' needs, model a love of learning, and encourage creativity…
…a place where each child belongs, is valued, and feels accepted…
…a community where staff and students interact in a friendly and positive manner to expand awareness, solve problems, and celebrate accomplishment…
…a business where we inspire and nurture
EVERY STUDENT, EVERY DAY!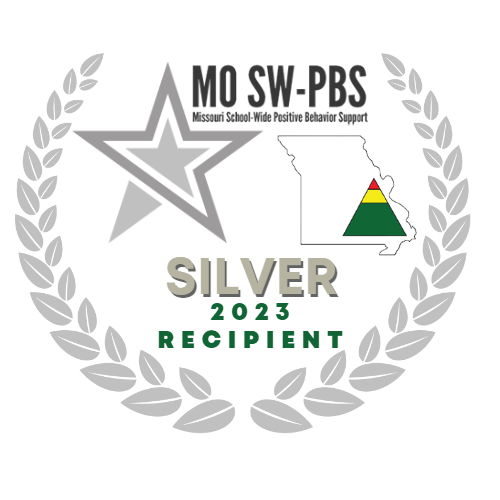 CLASS PAGES
ADDITIONAL LINKS
Primary School - Ph. 816-540-2119 Fax: 816-987-2752
(Office Hours: 7:30am-4pm)