Pleasant Hill Intermediate School
Principal's Message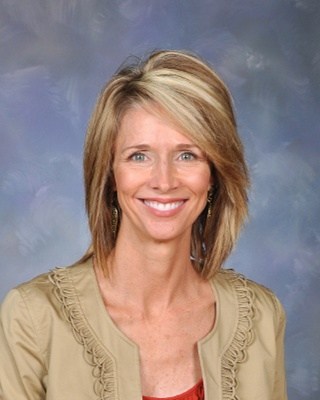 Summer Learning Can Be FUN!
It comes up faster than you remember as a kid: summer vacation. Seems the older you get, the shorter the school year gets. (Remember when summer didn't come quickly enough?)
So now that you're starting the "lazy, hazy, crazy days of summer," what now? Many kids would like nothing more than a TV or video games and a full refrigerator. But you know that they need more stimulation than that.
Did you know the average student loses about 1 - 2.6 month's worth of learning in math and reading over the summer? Parents can help prevent this loss (the summer slide) and save time spent on back-to-school reviews.
Here are some ideas for you and your children to have a fun, stimulating summer.
Read-- set aside time each day for reading. Visit the library often.

PHIS has a summer reading challenge "Food for Thought"---

Information about the Summer Reading Challenge can be found at:

https://areadingwoman.weebly.com/
or students can find information in their Google Classroom.
Completed reading logs are due to Mrs. Arenson (librarian) in the fall.
Your child has the opportunity to continue his/her reading program

(Reading Plus, PowerUp, or Core5).
Students know which program they are a part of and have their login information.
Here's a reminder: your student's username and password are the first part of their email address (for all three programs). For example John Robert Smith, 6th Grader, would have the following login information:
Username: johnrs27
Password: johnrs27
To log in to one of the sites, please send your students to the following links:
ReadingPlus: https://www.readingplus.com/
Site Code (if needed): rppleas9
PowerUp: https://www.lexiapowerup.com/?SiteID=6099-6466-3538-8431
Core5: https://www.lexiacore5.com/?SiteID=6099-6466-3538-8431
ENROLLMENT/PROOF OF RESIDENCY INFORMATION:
Beginning July 8, the entire enrollment/proof of residency process can be completed online eliminating the need to attend the Enrollment/Proof of Residency Event in person. We encourage you to do so. To help you get started, please access the following links:
For those unable to enroll or prove residency on-line, you may attend our Enrollment/Proof of Residency Event that will take place August 3rd from 2:00 p.m. - 7:00 p.m. at the Pleasant Hill High School.
If you are unable to complete enrollment online, and you cannot attend the Enrollment/Proof of Residency Event, you will need to come to the Intermediate School beginning August 8 between the hours of 8 a.m.-3 p.m. Our secretaries will be able to assist you with enrollment and collect fee payments. Please remember to bring proof of residency.
Student schedules will not be provided at the Enrollment/Proof of Residency Event. Student schedules will be available through SIS--either parent portal or through your child's log in beginning August 8.
Have a safe and enjoyable summer; we look forward to seeing you in the fall!
Educationally yours,
Chandra Arbuckle, Principal