Pleasant Hill Intermediate School
Principal's Message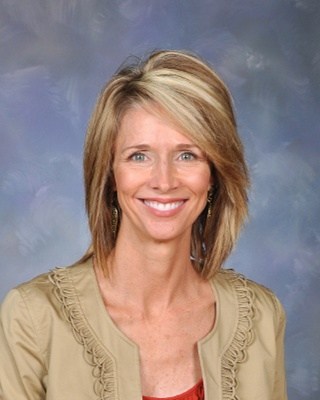 Welcome to second quarter! Students' learning is soaring; they are working hard to meet expectations. Additionally, our teachers are working hard to identify student needs and put supports and challenges in place to help all students grow. We believe Every Student, Every Day. It is exciting!
We are committed to growing our students as readers and writers! We implemented the Units of Study in all ELA classrooms for reading and writing. The Units of Study is a proven framework that incorporates the workshop model. This approach to learning immerses students into rich literature with opportunities to learn strategies and skills as well as opportunities to write a variety of text. According to the Units of Study, "Writers Read. For children to write well, they need opportunities to read and hear texts read, and to read as insiders, studying what other authors have done that they, too, could try."
The following statement, written by one of our ELA teachers, demonstrates the work that happens through UOS:
My students in ELA got to show off their process stories for personal narrative. One of my students had a paper that had so much detail, dialogue, elaboration, thinking, and figurative that the other students were cheering. The kids read from the computer, asked questions about their stories, and celebrated with each other. We also had a read in with their book club books and for a special treat, they were able to watch a very important clip from Wonder that modeled flashbacks and also kindness. Wonder was one of their book club books and all of the books had similar themes. I am so proud of the progress that I can see from the beginning of the year, to their process pieces, and their post assessment. I love that I can see their thinking when they are writing about their reading. I also love how their stamina has increased. Lots of Happy Tears!!!
In all of our math classrooms, we use Eureka Math. This curriculum helps students gain a deeper understanding of math and connects the why behind how numbers work. Eureka Math engages students to problem solve, strategize, and think critically. It helps students become fluent and literate mathematicians.
Project Lead the Way (PLTW) is taught in science classes. PLTW-Launch is taught in 5th grade; PLTW Gateway is taught in 6th grade. PLTW is an engaging, hands-on approach that challenges students to solve real-world problems and allows them to explore and discover.
As a staff we are committed to helping students reach their full potential. As the year progresses, please do not hesitate to contact us with any questions about the work we are doing and how your child is progressing.
We Believe We Can and Will Reach Our Potential!
____________________________________________________________________________
Reminders:
Bus drop off and car rider drop off time: 7:55am

Breakfast: 7:55 am (available in the cafeteria. Students may take their grab-n-go breakfast to the classroom if they are not finished by the time first period starts.)

Dismissal (bus and parent pick up): 3:22pm

Breakfast/Lunch: Breakfast and lunch will be provided free of charge to any student who desires to eat a school meal. In order for the meal to be free of charge, students must meet the criteria of items selected. Please see the attached documents that outlines what is required. If a student goes back for seconds/extras or if the student gets items off the ala carte menu (such as chips), these items are not free and your child will be charged.

Virtual School: Virtual school is an option for 5th and 6th grade students through VIPR. Students will still enroll in the Pleasant Hill School District but will attend virtually through Raymore-Peculiar. Detailed information can be found on our District website. It is a semester commitment; RayPec's first day of school is August 23. If you are considering this for your child, please be aware of the timeline.

Masks: Masks will be dependent on the number of Covid cases.Changes in mask protocols can be triggered by one of the following:
Cass County mandate

Cass County Health Department mandate

A vote of the PH R-3 School District requiring masks
Masks are required to be worn on buses. This is a federal mandate.
*** We are currently in a mask mandate.
Safety measures: Our students' and staff members' safety is our highest priority. We hope that you will respect the following safety measures we have in place -
Students, who are awaiting pick-up from school due to an illness or symptoms, will be separated from the rest of the student body. We ask parents to pick up students in a timely manner.

We ask parents to please check their child for any symptoms prior to sending him/her to school. If a child does display any symptoms, please keep him/her home and contact the school.

We ask parents to send a water bottle to school with their child. We will use water filling stations instead of our drinking fountains.
Visitors/Volunteers: For the safety of our students and staff, we will not be allowing visitors in our building during daily school hours; with the exception of special events (i.e.music performances, curriculum night). Thank you for understanding. Volunteers will be allowed to support our classrooms, pending a background check and fingerprinting process through the district. We also ask that parents limit the number of times that they have to pick up students early for appointments. Please schedule all appointments outside of the school day whenever possible.
STUDENT DROP-OFF AND PICK-UP PROCEDURES
DROP OFF TIME~
In order to ensure that your child arrives before classes start, please plan to drop him/her off at 7:55 a.m. Please do not attempt to drop off earlier as we do not have staff available for supervision.
In order to facilitate traffic in front of the Intermediate School and to help ensure safety for students and families, we ask that drivers please observe the following guidelines:
Please pull forward in the car rider pick-up lane. This lane is located on the east side of the building by the office. The car rider pick-up lane spans the length of the sidewalk without parking spots (except on the opposite side of the parking lot). By pulling to the end of this lane, more students are able to exit their vehicle at the same time. Please have your child exit your vehicle from the passenger side to help ensure safety.

Please exit the parking lot using the side road to Lexington Street. Do not attempt to exit around the building as buses will be unloading on the west side of the building. Due to safety concerns, it is illegal to pass a school bus with its "STOP" sign displayed as students are getting off or on the bus, even in a parking lot.
PICK UP at DISMISSAL BY VEHICLE~ Pick-up will occur at 3:22 pm

Student Responsibilities:
Students will need to stand quietly to hear their names called.

After hearing their names, students will go to the appropriate light pole and wait for their vehicle. Students will then enter their cars.



Parent/Guardian Responsibilities:
Parent pick-up begins at 3:22 for the car line.

Parents will enter the car rider pick-up lane; please pull as far forward in this area as possible; this allows multiple students to load at the same time and speed up the process.

Parents will place an 8 ½ x 11 inch sign with their child's first and last name in large print (preferably computer printed, not handwritten), capable of being read from a distance, on their passenger side window for teachers to see.

Please do not put the sign on the dashboard as it is difficult to read. Please use this sign all school year, as different teachers will be at dismissal throughout the year.

Students will load into the passenger side of the vehicle. Please do not park and have your child attempt to cross the parking lot or walk down the sidewalk to your vehicle. Safety is priority. We appreciate your help with this procedure.

After your child/children are in the car, parents will exit the parking lot turning left onto the exit road to Lexington Street. Please do not attempt to exit by going around the building as buses will be utilizing the west side of the building.
If your child is not outside during parent pick-up, you may be asked to either pull forward or to park your car in a parking space. Please remember that all notifications concerning parent-pick up changes need to be called into the office by 10 a.m.
Sincerely,
Chandra Arbuckle, Principal
Melissa Franklin, Assistant Principal
MISSION
The mission of PHIS is to provide a comprehensive system of support to develop 21st century life-long learners who master objectives through displaying character traits and work ethic necessary to collaborate, create and communicate in and beyond the classroom.
VISION
At PHIS we believe we can and will reach our potential.
DISTRICT MISSION
Every Student, Every Day!